60 seconds with…Robert Sykes, Managing Director, Shorts Lifts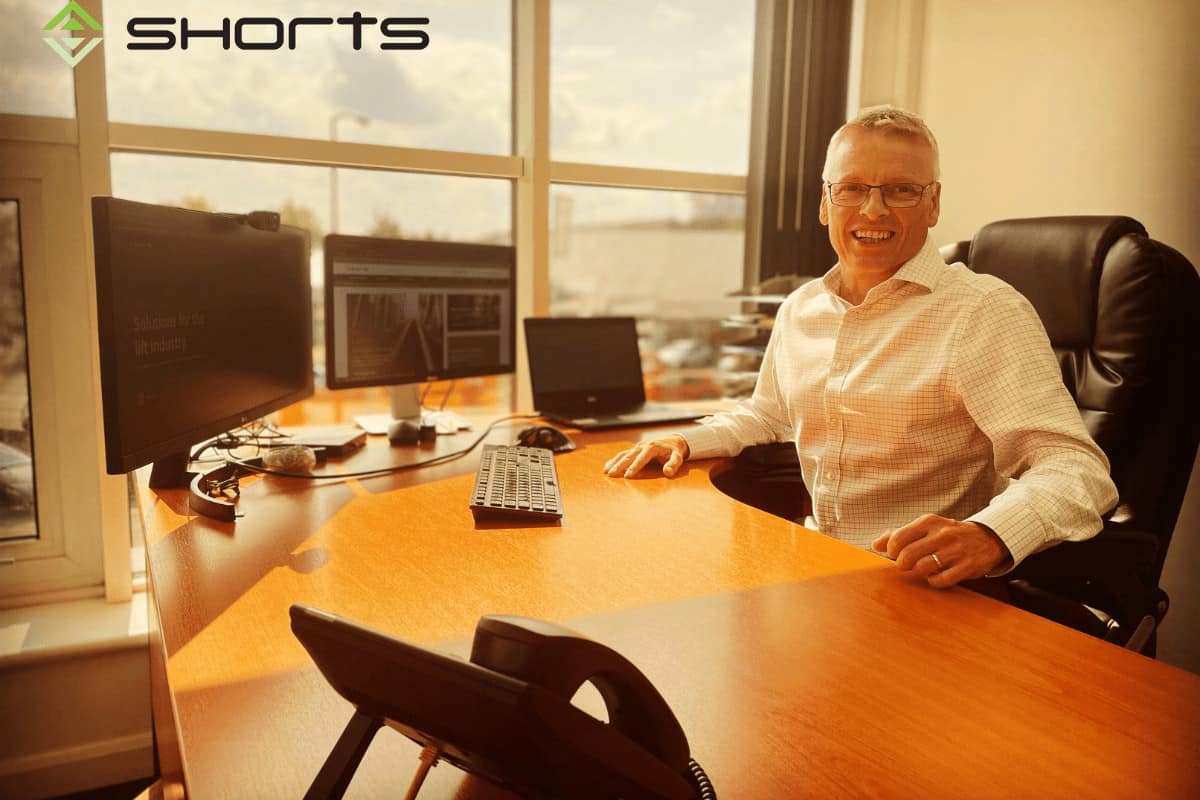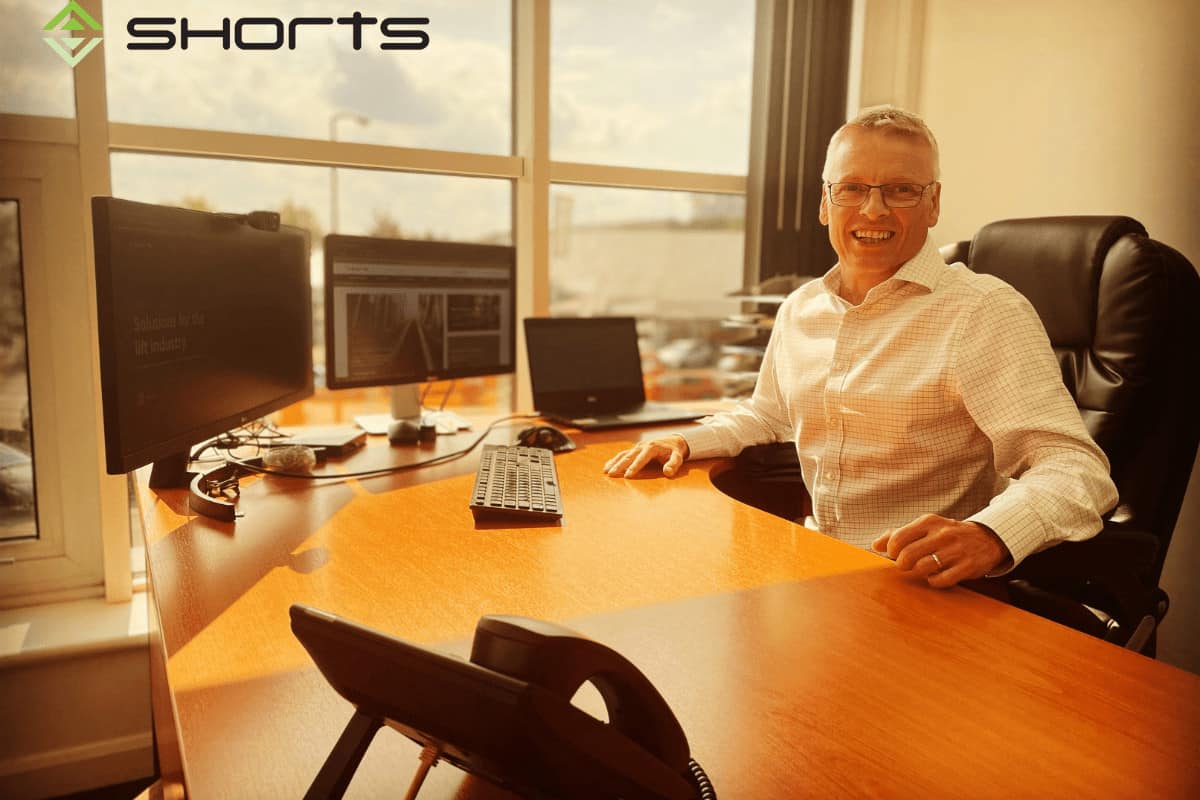 Tell us about your business; when was it formed, and what do you do? 
We can trace our origins back to 1899 when Reliance Lift and Engineering Co was founded, designing, engineering and assembling service and passenger lifts in a factory on Rawson Road, Bradford. This business was later established as Shorts (Lifts) Ltd by Reuben Watkin Short in 1945. 
Like many in the UK's manufacturing sector of that time, the manufacturing business has long since gone. What remains today is the Shorts name and a company which provides solutions for the lift industry. 
Who are your customers? Which markets do you serve? 
Since the mid-1980s, we have partnered with one of Europe's leading lift manufacturers after identifying a need within the UK for a well-engineered, high-quality range of service and goods lift packages. Partnering with renowned German lift manufacturer BKG (Bunse-Aufzüge GmbH), we have been exclusively supplying BKG Service and Goods Lifts to the UK and Ireland's leading lift installation companies for over 30 years. 
In recent years, we have extended our expertise into the lift industry's modernisation and servicing markets. Working closely with leading lift equipment manufacturers DMG and Langer & Laumann, our Lift Component Division provides an array of third-party component equipment to modernise and extend the working life of any existing passenger lift. Through our Lift Spares Division, we supply thousands of essential lift spare parts from over 50 leading lift manufacturers to most of the UK's lift servicing and maintenance companies. 
We are now unique within the lift industry because we are the only lift equipment and service provider to supply products in all three new lift, lift modernisation and lift servicing sectors. This one-stop-shop approach provides lift companies with the convenience and efficiencies of only dealing with a single supplier. It enables us to forge closer relationships with our customers and offer products and services that benefit them. 
How has the market been affected over the past two years? What has been the impact of Covid? 
The pandemic reduced industry demand for products and services due to restricted resources and reduced access to the lifts "on service". This resulted in a sales reduction for 2020, but which recovered in early 2021 and then returned to growth at the start of 2022. 
Has Brexit had any significant implications for your business? 
In the short term, Brexit caused disruptions to supply chains due to administrative issues with couriers and shippers. However, this disruption stabilised after a few months and now only manifests occasionally.  
We have addressed compliance issues related to UKCA marking by upgrading our accreditations to ensure we can continue supplying safe and compliant products to our customers.  
 What impact do you expect the Buildings Safety Act to have on your business and customers?
We do not foresee any significant or specific impact on our business. We will continue working with suppliers to ensure our new lift packages and other equipment comply with all relevant and necessary standards and regulations. 
Are there any issues that specifiers, contractors/owners should be aware of in the next 12 months?  
The macro-economic environment will mean that price volatility will exist in line with currency fluctuations. The continued effects of the pandemic suggest that supply lead times can be longer than usual for both European and Far East manufacturers. 
However, we continue to work closely with our supply chain to mitigate any impact our customers and their clients feel. 
How can we, as an industry, help designers and building owners become more energy efficient and meet Net Zero targets?
 Optimising design to ensure the most energy-efficient solution is one way we can contribute. The right product in the right place is how we support our customers, and considering energy efficiency is one variable we can work with the industry on. 
How many times have you exhibited at LIFTEX? 
We have official show guides relating to our participation dating back to the first British Lift Association Exhibition in 1986 and the first LEIA Exhibition in 1997.  
After a recent departure, we have returned to Liftex 2022 to support growth and opportunities across all levels of the lift industry. 
What will you be promoting / what can visitors expect to see on your stand? 
As the lift industry's foremost event, we extend a warm and sincere invitation for all lift professionals to enjoy our hospitality at Liftex 2022. 
We are here to provide a professional and comfortable environment to offer help and advice about our range of products and services.
What advice would you give to anyone visiting the show? What should they look for, and how can they get the most from their visit?
Prioritise what you want to get from the exhibition in advance of attending. Use it to find out what changes the sector expects to face and how that will impact your business in the short and long term. 
Finding the right partner who can help your business get to where it wants to be in the future is crucial. 
Meet the team on stand B60.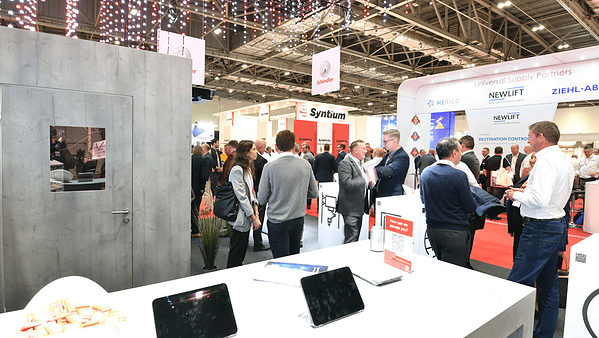 LIFTEX has seen a 22% increase in attendance to its 2022 edition which took place from 12 – 13 October 2022 at London's ExCeL.
Read More