60 seconds with…Richard B. Annable, Managing Director, Kapok (1988) Ltd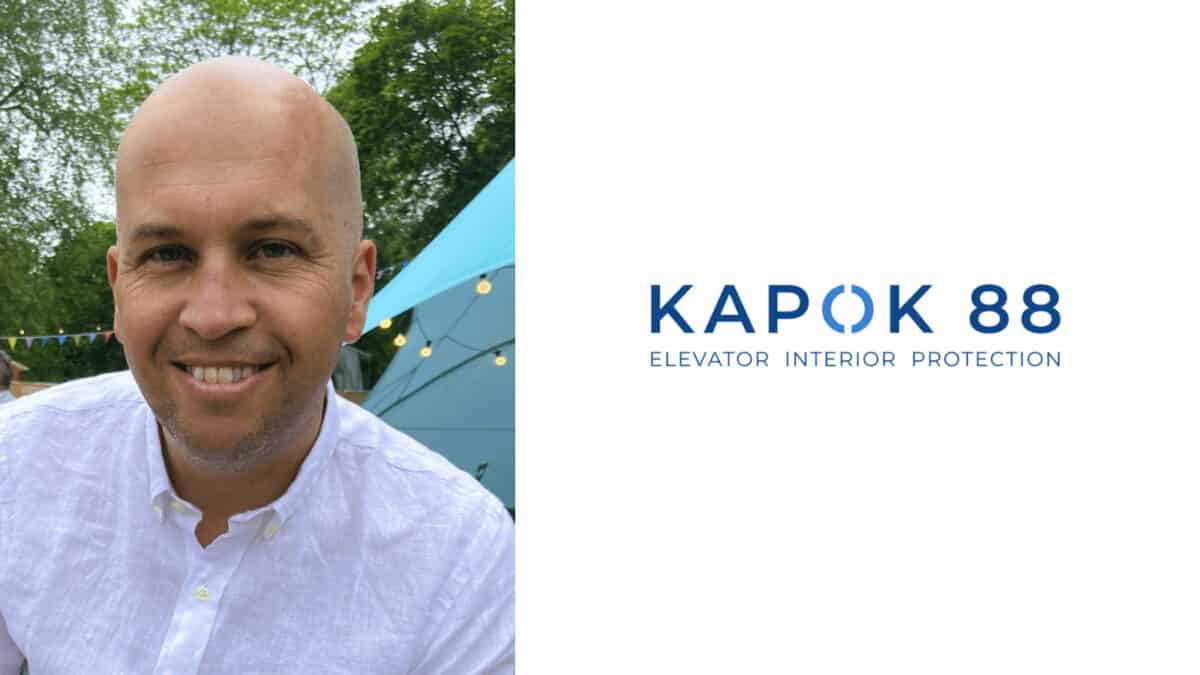 Tell us about your business, when was it formed and what do you do?
We are Europe's leading lift interior protection manufacturer which started within our family home 35 years ago. Our business helps our customers protect the lifespan and appearance of their lift, and we make the process hassle-free and easy.  All Kapok 88 drapes are flame-proof, water repellent and custom-made at our manufacturing facility in the East Midlands. We offer the complete one-stop shop service that includes site surveys and drape fixing installation throughout Great Britain.
Who are your customers? Which markets do you serve?
We export across Europe on a daily basis with 10 international distributors and our customer base reaches as far as Australia! We work with all the OEMs as well as the independent lift manufacturers and installers. We also supply facility management, property management and removals businesses.
How has the market been affected over the past two years? What has been the impact of Covid?
Thankfully Covid didn't have a huge impact, we have the space within our facility to spread out which allowed us to continue working within a safe environment. We also introduced our hygiene covers at the beginning of the pandemic, these are designed to protect the COPs (Car Operating Panel) and LOPs (Landing Operating Panel) from germs and cleaning agents. They are quick and easy to install and proved to be popular products during tough times!
Has Brexit had any significant implications for your business?
As we export every day, Brexit has impacted us greatly, creating many logistics challenges! We've worked hard to overcome these issues and our EU-based distributors and customers have all been very supportive throughout the challenging time.
What impact do you expect the Buildings Safety Act to have on your business and or your customers?
Kapok 88 drapes already meet BS5867 standards, however, as part of product innovation were currently developing the drapes to meet a higher grade of flame protection to further protect our customers' investment.
Are there any issues that specifiers, contractors / owners should be aware of in the next 12 months?
Increasing costs, rising inflation and supply chain issues, for us, means that protecting your lift investment from damage by installing Kapok 88 drapes is ever more important, reducing unwanted repair costs and lift downtime.
How can we, as an industry, help designers and building owners to become more energy efficient and meet Net Zero targets?
Reducing our own carbon emissions is an ongoing project for us, this includes our processes, supply chain, waste management and installation of solar power. When all suppliers within the industry embrace the problem, this will provide products to the designers and building owners that help to reduce their overall carbon footprint.
How many times have you exhibited at LIFTEX?
I've actually lost count, this year must be our fifth at least. I do remember visiting the show during the late 90s when it was at Olympia.
What will you be promoting / what can visitors expect to see on your stand?
We'll be having a golf simulator on the stand this year as well as all our products including the e-li handrails.
What advice would you give to anyone visiting the show? What should they look for and how can they get the most from their visit?
This year's show is going to be one of the largest ever so allow enough time to see all the companies and products on offer and factor in plenty of time for the social side of the event. Putting faces to names and meeting old and new friends is my favourite part of the two days!
Meet the team on stand B10.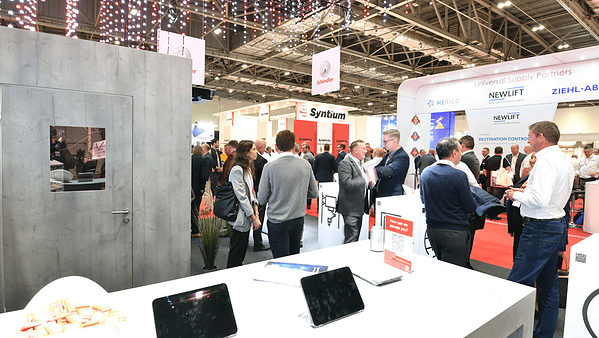 LIFTEX has seen a 22% increase in attendance to its 2022 edition which took place from 12 – 13 October 2022 at London's ExCeL.
Read More