60 seconds with…Stuart Garcia, CEO UK & Ireland, Safeline Group UK Ltd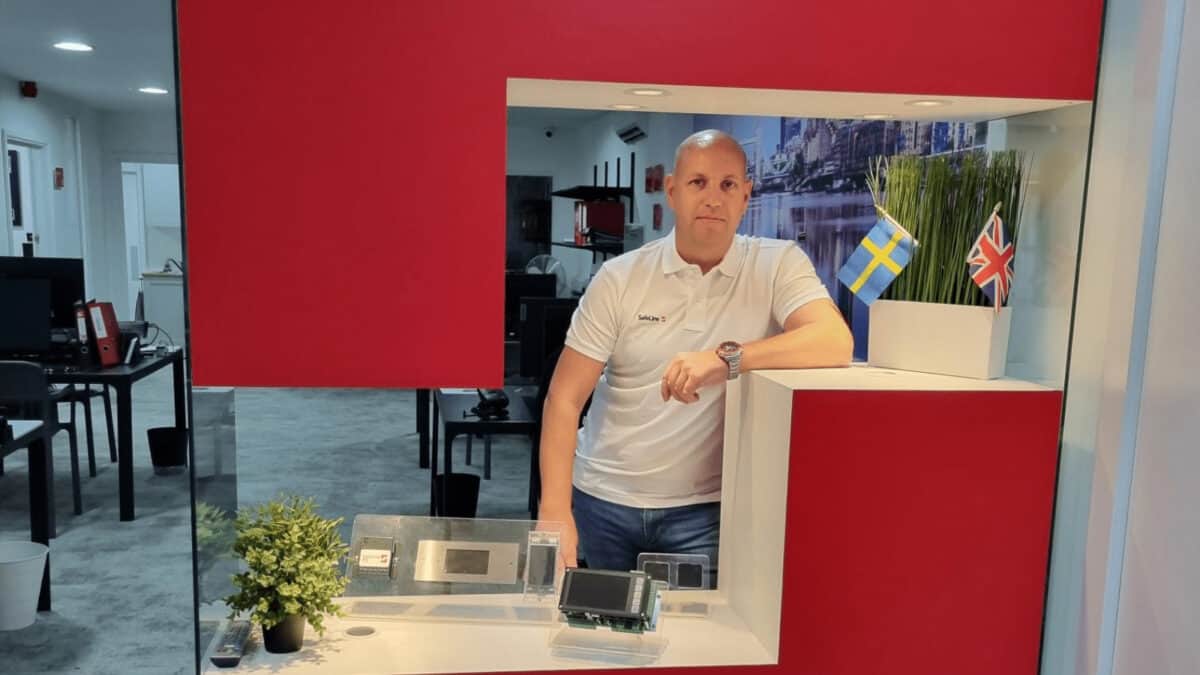 Tell us about your business, when was it formed and what do you do? 
SafeLine was formed in 1995, in Tyreso, on the outskirts of Stockholm in Sweden, where the HQ still remains, and continues to grow. We are the largest lift safety product supplier in Europe, and probably best known for our quality lift emergency telephones.
Who are your customers? Which markets do you serve?
Our customers are quite simply the lift industry. "For lift people, by lift people" is still very much at the heart of our operations. We distribute to over 28 countries with direct SafeLine offices in Sweden, Norway, Denmark, Germany, Belgium, France and of course the UK.
How has the market been affected over the past two years? What has been the impact of Covid?
The UK and European lift industry has remained buoyant, despite the pandemic. Obviously, we had some operational hurdles at the beginning, but we had to change and adapt to the climate. One of the largest effects has been the temporary closure of many of our component suppliers globally during this period and having to look at alternative solutions to continue to produce the products. We were fortunate that the HQ in Sweden was able to remain fully open during this period, so there was very little impact on the supply to the UK market.
Has Brexit had any significant implications for your business?
Yes!, especially the first few months. With carrier and customs issues, and a lack of understanding of the processes of international shipments from all organisations, there were operational issues. However, the impact has been relatively small as we took a long-term approach to planning for all eventualities. The UK market probably didn't see any initial impact for SafeLine supplies, however, our friends in ROI now have the option to purchase directly from our UK office or from our European office in Belgium.
What impact do you expect the Buildings Safety Act to have on your business and or your customers?
The Buildings Safety Act 2022 gives us an opportunity to continue to innovate to improve safety on lifts. In our sector this will be about improving communications, not just in emergency situations, but to be able to give a better understanding of the customers lifts, to improve reliability and risks. Using data and AI technology, we have an opportunity to continue to innovate lift safety.
 Are there any issues that specifiers, contractors / owners should be aware of in the next 12 months?
In the next 12-24 Months the UK PSTN phone line will be switched off, this will have a major impact on existing non-GSM Lift Autodiallers operating via a copper phone line. There is also the decreasing coverage of 3G & 2G networks in the UK to consider, which historically GSM Autodialler's have operated over.  As a company, Safeline Group anticipated these issues well in advance and has developed products which include future-proof 4G VoLTE GSM technology which will overcome these issues.
How can we, as an industry, help designers and building owners to become more energy efficient and meet Net Zero targets?
A good example of how SafeLine could potentially assist building owners and Lift companies in meeting Net Zero targets, would be with the possible introduction of our iOT Lift remote monitoring device the SafeLine LYRA / ORION.  The LYRA monitors lift performance and clearly shows traffic analysis and usage, which would give building owners an accurate indication of where eco modes, energy regeneration and even lift isolation could be implemented.
How many times have you exhibited at LIFTEX?
This will be our second show, and one we are very much looking forward to.
What will you be promoting / what can visitors expect to see on your stand?
Firstly, our great UK team and some colleagues from our European branches, secondly our advanced product range, in particular, those including 4G VoLTE technology.  A completely new system we are excited to showcase is our LYRA iOT remote monitoring device, which is SafeLine Group's biggest investment to date and is generating a tremendous amount of interest.
What advice would you give to anyone visiting the show? What should they look for and how can they get the most from their visit?
My advice would be: Go to LIFTEX with an open mind, not just in regards to new equipment & suppliers, but for meeting new people and making new connections.
Meet the team on stand C30.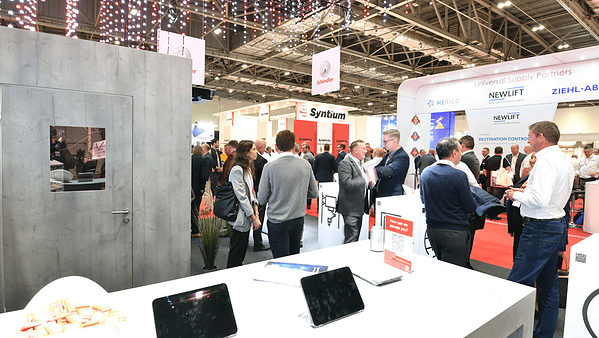 LIFTEX has seen a 22% increase in attendance to its 2022 edition which took place from 12 – 13 October 2022 at London's ExCeL.
Read More