Behind the scenes: 60 seconds with Show Director Oliver Greening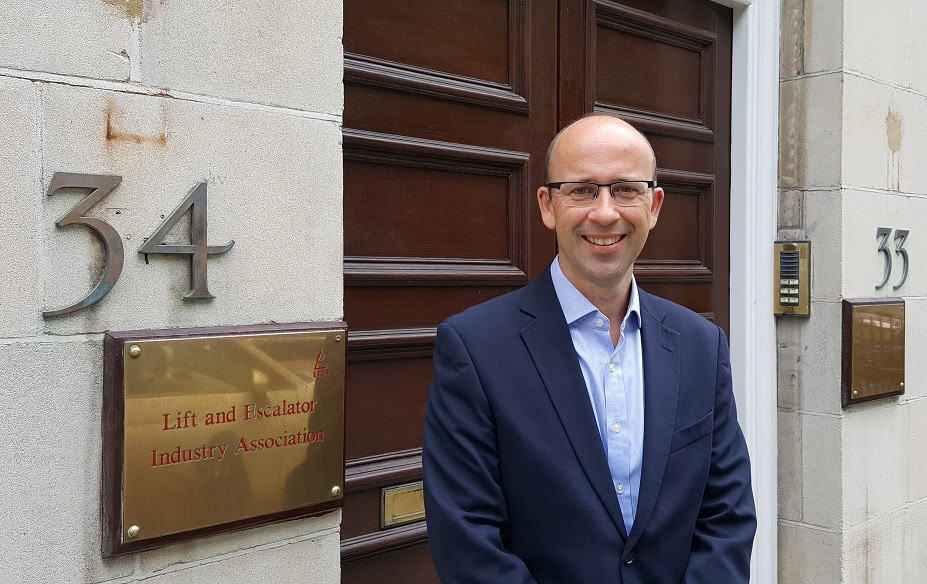 As the UK events industry gears up for re-opening, LIFTEX 2022 Show Director Oliver Greening tells us about what's happening behind the scenes in planning for the next event.
LIFTEX is back, tell us what's been going on in the background?
LIFTEX was originally schedule for May 2022 but was postponed unsurprisingly due to the pandemic. Following extensive consultation with our steering group, members and wider industry, we found that the appetite for the physical show very much still remained. We had lengthy discussions on how best to schedule it and have now launched the show for October to put us in the best possible position to go to market.
What's the UK events industry looking like?
As I write this (in May) we are slowly easing out of lockdown with the hope that restrictions will be lifted fully by the summer. The UK events industry is already gearing itself up for a summer of activity (in terms of consumer events) and likewise, we are starting to see trade events planned for the summer and beyond. The events industry has suffered enormously during the pandemic and there is a lot of work going on behind the scenes to ensure that it comes back full force. We are excited that LIFTEX can play a part in that.
What were the results from LIFTEX 2019?
LIFTEX 2019 was the most successful event in its 31-year history which was a fantastic achievement for everyone involved. We saw a record 25% growth in visitor numbers and the feedback from exhibitors and visitors was that the event achieved its objectives. Many of our exhibitors told us that their stand cost would be covered up to fifteen times over by the potential deals discussed during the two days. Our visitors told us that there was a great range of exhibitors to meet, and the seminar theatre was full throughout with some very in-depth and informative sessions.
What do you have planned for LIFTEX 2022?
We are following the same lines as our last event, but obviously we may have to make adaptations as we go along. For example, there may be slightly different layouts to the 'traditional' exhibition floor as we observe social distancing and generally allow for more space for visitors to move around. Likewise, stand designs may differ if international exhibitors require more of a pop-up stand approach whereby, they can arrive to a ready-made stand which requires no complicated build. It's a learning curve for everyone and we're listening to exhibitors and the wider industry in shaping the event.
We will be bringing back the seminar programme once again, which forms such a large part of the event. We'll announce the topics early next year as you can imagine a lot is changing in the industry and we want to make sure we're covering issues at the forefront.
For anyone interested in signing up to exhibit, can you tell us more about the support they will receive and the marketing opportunities?
We run an extensive marketing campaign in the run up to each event, and this incorporates promotion of our exhibitors. We take every opportunity to showcase exactly who will be exhibiting at the show and who visitors can expect to meet. Our exhibitors can expect to be mentioned in email marketing, press articles, paid-for advertising, on partner websites and much more in the twelve months preceding the show. We supply guidance on how to get the most from the stand investment and are on hand to advise on promotions and marketing.
Is there a theme for LIFTEX 2022?
This has been a difficult 12 months for the industry. Many of our colleagues are classed as front-line workers and have been out during lockdown providing essential maintenance and repair work. We want to celebrate the hard work and dedication of our industry colleagues during this time, so expect to see this reflected in the show's content.
This will also be the first LIFTEX since Brexit, so we will be focusing on the modern UK industry and what it has to offer. This is a truly unique industry, and we want the next edition of LIFTEX to celebrate that in every sense from its people through to its role and innovation.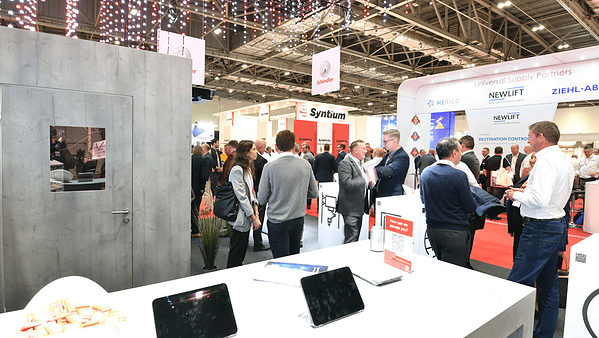 LIFTEX has seen a 22% increase in attendance to its 2022 edition which took place from 12 – 13 October 2022 at London's ExCeL.
Read More