60 seconds with…Stuart Davidson, Managing Director, Lester Controls Ltd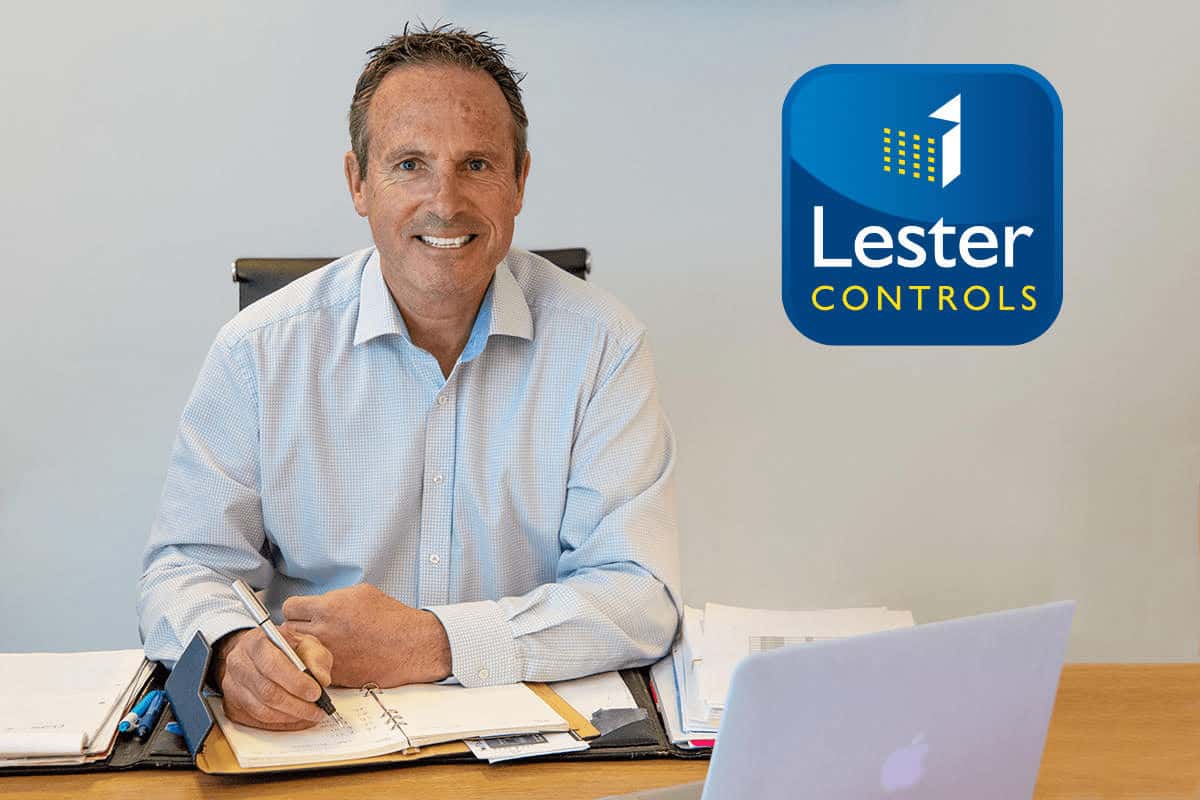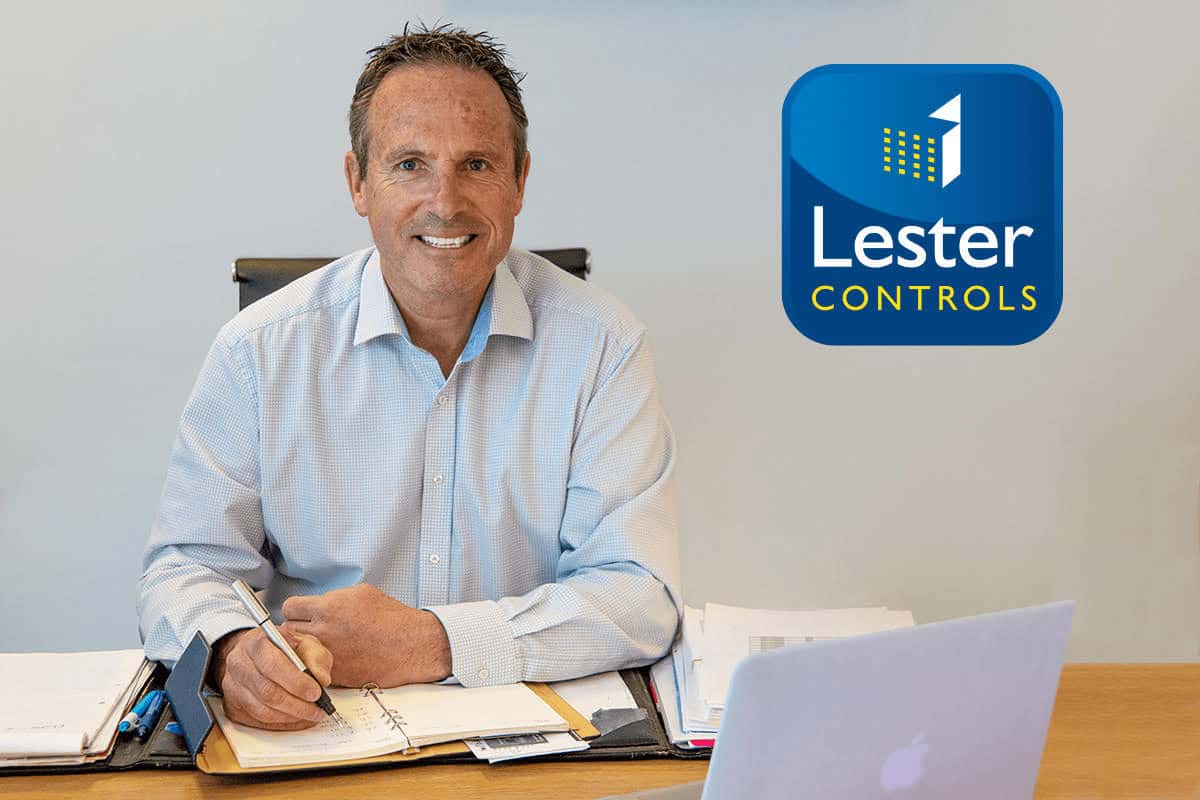 Tell us about your business, when was it formed and what do you do?
Lester Controls was founded in 1986 and has become the UK's largest independent lift & escalator control panel manufacturer. We operate from three premises, our head office and manufacturing facility in Croydon Surrey, a product development and circuit board manufacturing facility in Lutterworth, Leicestershire and a regional office and showroom in Glasgow, Scotland.
All the lift and escalator controllers we manufacture are designed and based on open protocol control solutions that are ideal for modernisation and new installation projects. Our ALMEGA II controllers have become well known for their long-term reliability and integration with existing lifts and escalators manufactured by the four leading global lift and escalator companies. They also manage complex, multiple groups of lifts.
Our technical department is now offering assistance with pre-tender technical surveys and installation support for complex projects.
We also offer a full range of quality lift ancillary equipment, most of which is available for next-day delivery.
Who are your customers? Which markets do you serve?
Our customers include global, national, and regional lift and escalator companies who operate in the UK and Europe. We support both modernisation and new installation projects.
How has the market been affected over the past two years? What has been the impact of Covid?
Like many companies, some of our administrative staff all worked from home during the first lockdown and manufacturing was limited to maintain the Government's strict social distancing guidelines. As many of our customers provide lift and escalator services to the NHS, we prioritised all controller builds that are related to the NHS or private medical sectors.
Has Brexit had any significant implications for your business?
Fortunately, as most procured stock is sourced from inside the UK the only problem with stock and delivery we have experienced is global shipping delays originating from outside of the EU. Brexit, however, has resulted in greater border control and delays which has had a knock-on effect on importing into the UK. Certain parts have also been in short supply, but it is unclear whether this is Brexit, Covid or a mixture of the two.
What impact do you expect the Buildings Safety Act to have on your business and or your customers?
The Building Safety Act has been introduced to make buildings and residents safer and principally is targeted at property developers and owners. As a manufacturing business whose products are used in environments where safety is paramount, we take safety very seriously, and we work closely with our customers when drawing up specifications for a job or project.
Are there any issues that specifiers, contractors/owners should be aware of in the next 12 months?
The transition from CE marking to UKCA marking is one issue that we believe all contractors and building owners will be fully aware of and something our Quality Team have addressed with all Lester Controls products. There should also be no surprises about increasing costs and in some cases production delays due to protracted incoming deliveries.
How can we, as an industry, help designers and building owners become more energy-efficient and meet Net Zero targets?
Lester Controls is now offering more energy-efficient lift and escalator control solutions than ever before and will continue to do so, as we develop new products. Our ALMEGA II control solution can be supplied with regenerative drives and has already been used in BREEAM standard energy-efficiency buildings.
How many times have you exhibited at LIFTEX?
Lester Controls has exhibited at every LIFTEX exhibition since the show moved from Olympia to ExCeL London.
What will you be promoting / what can visitors expect to see on your stand?
This year we are introducing our concept for a new Lester Controls advanced lift controller. For our customers modernising MRL lifts that need a smaller control cabinet this new controller will provide the ideal solution. We will also be showing our new Destination Control System, jointly developed with Peters Research. Additional to these new products, we will also be showing the latest CEDES absolute positioning system – iDiscovery Controller, along with a new range of Multi Coloured & CAT 2 buttons and ancillaries.
What advice would you give to anyone visiting the show? What should they look for and how can they get the most from their visit?
Come and experience Lester Controls' hospitality and meet some of the people who help deliver our promises.
Meet the team on stand B30.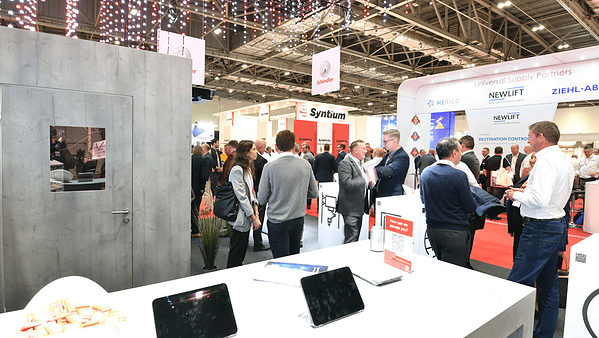 LIFTEX has seen a 22% increase in attendance to its 2022 edition which took place from 12 – 13 October 2022 at London's ExCeL.
Read More