60 seconds with…Sara Saltini Export Sales Manager, Updinamic S.r.l.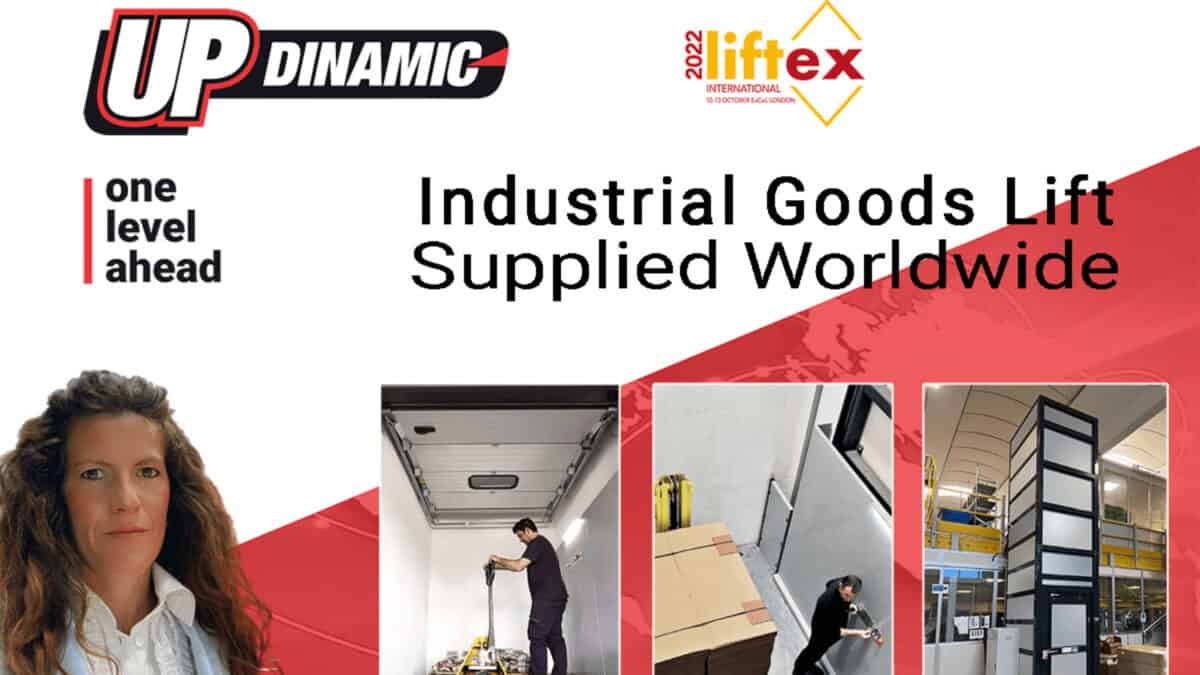 Tell us about your business, when was it formed and what do you do?
Updinamic is an Italian company born in 2006. We design and manufacture a wide range of industrial hydraulic goods lifts of capacities from 300kgs up to 5 Tons in compliance with Machinery Directive 2006/42/EC and export them in more than 30 countries Worldwide.
We have developed a brand new self-standing goods-lift called LOGICO UP, a turnkey solution to serve mezzanine floors which can be supplied according to smart industry 4.0 technologies and we will be glad to present it to the visitors at LIFTEX Exhibition.
All our goods-lifts can be equipped with Attendant on Board System or suitable for Goods Only transport.
Our products are versatile and customisable, supplied to a huge variety of application sectors such as supermarkets, warehouses, logistics, restaurants, hospitals, shopping malls, hotels, museums, pubs, commercial and private buildings, wineries and many others…
An interesting product in our range is the goods-lift with a roof that disappears underground called UPRT.  This is a great solution as the walkable roof helps save space and avoid the impact of the upper floor.
Who are your customers? Which markets do you serve?
We supply our products to lifting/ installation companies, mezzanine manufacturers and to a huge variety of industries around the world.
How has the market been affected over the past two years? What has been the impact of Covid?
Although Covid was challenging, it didn't have an impact on our business which has grown its turnover thanks to the prompt action we have taken in organising a safe environment for the production. This means we have been able to maintain the supply and meet the demands of our customers.
Has Brexit had any significant implications for your business?
It was challenging as we were approaching the UK market during Brexit but we are satisfied with the good relationship we have now with our partners. LIFTEX is a good opportunity to meet them in person now.
Are there any issues that specifiers, contractors/owners should be aware of in the next 12 months?  
Like others, we have been affected by the impact of raw materials price volatility and the shortage of spare parts. However, we have developed internal organisation and purchasing strategies that have allowed us to guarantee delivery standards and better timing than our competitors.
How many times have you exhibited at LIFTEX?
This is our first time at LIFTEX and we are excited to meet and connect with our partners and with prospective customers in person.
What will you be promoting / what can visitors expect to see on your stand?
Myself and Oscar Donà (our sales director) will be there to showcase our goods-lift range and their applications while drinking an Italian espresso together.
What advice would you give to anyone visiting the show? What should they look for and how can they get the most from their visit?
We suggest finding out the most interesting companies for their business and scheduling a meeting time.
Meet the team on stand F8.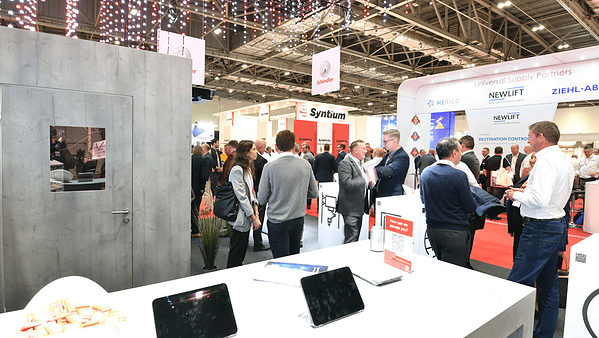 LIFTEX has seen a 22% increase in attendance to its 2022 edition which took place from 12 – 13 October 2022 at London's ExCeL.
Read More